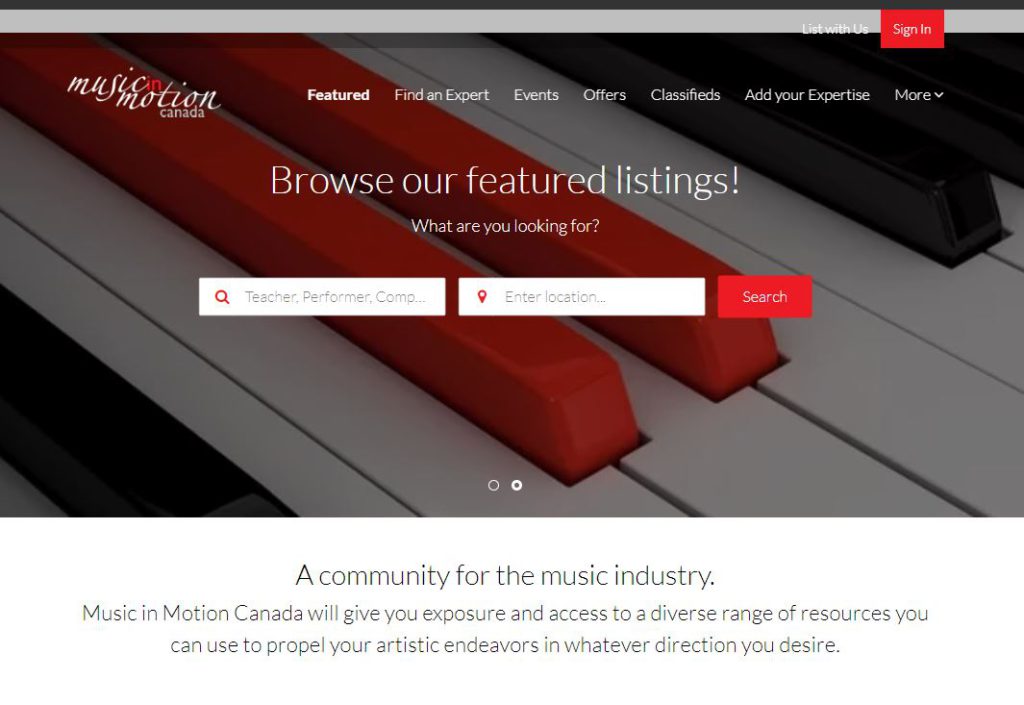 This directory boasts numerous members in the music industry, from teachers to musicians, adjudicators, accompanists, producers, engineers, publishers, promoters and more.
A community for the music industry.
Music in Motion Canada will give you exposure and access to a diverse range of resources you can use to propel your artistic endeavors in whatever direction you desire.